Before the IMMOOC experience many of my colleagues have told me that I am leader. Even my principal has given leadership roles at my school – Technology Coach, Division I Literacy Lead, and Mentor Teacher. My internal response to them was this: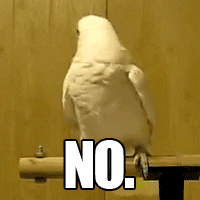 I always think all the things I do are just part of my job as a teacher and who I am as a person. I am always willing to share, welcome others into my classroom, and talk about all the exciting things that I am doing with my learners.
During the Week 5 Live session, Shelly Burgess and Beth Houf brought up the idea that anyone, in any position, could be a leader. After this statement was made, I started to think that, maybe, I am leader in my school and district.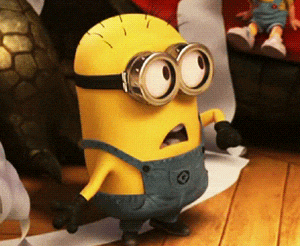 This newfound perspective of myself made me do a little informal research and reflection. The word leader is defined as a person who leads or commands a group, organization, or country. Nope – I'm not this kind of leader. I associate this type of leader with someone in an administration role or Superintendent. So what kind of leader am I then?
The word leader comes from the word lead, which can be used as a noun or a verb. In total, there are twelve different meanings of the word lead. After reading the following definition, I have decided this could fit with how I view myself as a leader.
lead – to show (someone or something) the way to a destination by going in front of or beside them
In my leadership role, I don't command a group, rather I show someone the way by modelling innovation. I take time to work alongside my colleagues and push them to try things that are new and better. George talks about how savvy leaders are constantly re-inventing. I know I am always reflecting on how to improve my practice and never teaching the same lesson twice, always re-working and innovating to make it better.
Through my informal research, I gathered that a leader is someone who inspires others to such a degree that others would go above and beyond, not because you have to, but because you want to. Leaders encourage, guide, coach, empower, and respect. They are role models who excel, risk takers, and innovators. I'm too humble to say that I have these qualities, but I will say that I strive to be a person who exemplifies them.
Great leaders work together and push one another to do new and better things for our learners. I love talking about the Innovator's Mindset with my colleagues. We have our own impromptu #georgetalks throughout the day. My one colleague sent me a quote from the book that has become one of my favourites:
"We only get better when we find those who truly elevate us. Look for mentors who will push you to come up with better and brighter ideas and be that person for your followers. Leaders are meant to unleash talent by bringing their people's strengths to life, not ignoring them."
She ended the text with a simple: Thanks! 😊👍
After receiving the message, I finally saw myself as a leader.